Jacob W. Dannen
Attorney at Law
About Jacob W. Dannen
Jacob is a family law attorney with Key Law Office. He has successfully represented numerous clients in family law matters, including divorce, child custody, child support, CPS Administrative Review, and other matters. Jacob is a graduate of the University of St. Thomas School of Law in Minneapolis, Minnesota.
Jacob is extremely passionate about family law, as it has touched his life in personal ways. He and his siblings were all adopted as babies. Jacob is active in the Bastrop County Bar Association and has completed a number of pro bono hours through Volunteer Legal Services. He was a Pro Bono Honoree for Volunteer Legal Services in 2021 (https://www.vlsoct.org/volunteer/volunteer-awards/pro-bono-service-honorees), and he has served as an amicus attorney, fighting for the best interests of children.
Prior to practicing law, Jacob served as the President of the Family Law Society at his law school in 2014. During his second year of law school, Jacob represented his very first client as a Student Attorney for the Elder Law Practice Group at his law school. As a Student Attorney, he successfully defended his client in an eviction action at trial. During his third year of law school, he gained even more court experience as a Student Attorney for the United States Department of Homeland Security Immigration and Customs Enforcement, representing the United States Government in Removal Proceedings. Jacob also worked as an Intern for the United States Department of State at the United States Embassy in Berlin, Germany.
In his free time, Jacob loves to travel, learn languages, and spend time with his wife. Jacob is fluent in German and is currently learning Spanish and Portuguese. He enjoys representing individuals from other countries and has represented individuals from all around the world.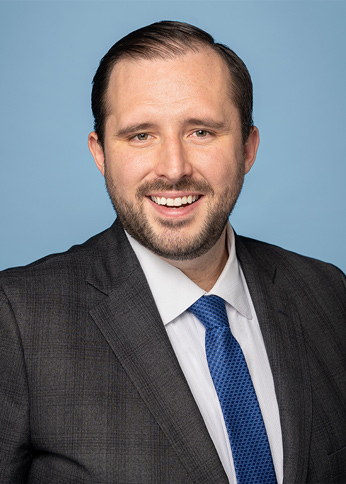 Jacob W. Dannen
Attorney at Law
AVVO Testimonials
"When I went to Jacob to get a consult, I was terrified. I'd never imagined I'd be hiring a lawyer for divorce. But he sat there and listened to my concerns and made me feel so comfortable. He didn't just treat me like some new client or the next paycheck. He treated me like a friend and was there every step of the way. He never made me feel rushed to get this over with ASAP but let me make those steps on my own while being there to give me the best advice and guidance.", – Client, Avvo.com
"Jacob is an honest, hardworking lawyer, who helped me through a very stressful time in my life. He helped me achieve what I wanted, and to be able to be a part of my children's lives, by representing me with the utmost professionalism and urgency." – Client, Avvo.com
"I hired Jacob to represent me in a very difficult divorce case involving mental health and custody issues. Jacob proved to be professional, trustworthy, and reliable from the start. Over the time that I worked with him, I found that at every turn he showed really sound judgment in the particularly sensitive issues of my case. My ex-spouse tried to delay the divorce as long as possible, but Jacob help get it finalized in what was, for my case, a timely and efficient turn around. I highly recommend Jacob and his team. In the several months we worked together from consultation, to mediation, temp and eventually final orders, I have no complaints at all." – Client, Avvo.com
"Jacob Dannen is a highly skilled, knowledgeable, compassionate, and fair attorney. My family law case involved a difficult, challenging opposing party who refused to negotiate, respond to discovery / subpoenas / requests to produce required documents, and generally refused to cooperate with the legal process. However, Mr. Dannen exhibited an ability to negotiate professionally and firmly, ensuring that I received the modifications I was seeking in my suit. He is very professional, and also easy-going and likable. I'm thankful that I had Mr. Dannen to represent me during this stressful and frustrating time." – Client, Avvo.com